The commercial garlic grading machine uses round holes on the drum to classify garlic. This machine can apply for screening and grading round materials such as garlic, onion, apple, potato, and so on. The commercial garlic sorting machine is mainly composed of a hoist and a sorting machine, and the size of the sieving machine can be customized. The whole machine adopts silicone material to directly contact the fruit, which is round and smooth and does not damage the fruit.
The working principle of the commercial garlic grading machine
The machine uses a hoist to lift the garlic to the grading machine for sorting. The garlic is lifted into the grading cylinder with round holes of different sizes through the elevator. The round holes on the circular grading cylinder gradually increase. Therefore, from left to right, the sorting machine sorts garlic from small to large. The garlic falling from the round hole enters the container at the bottom and is then manually collected.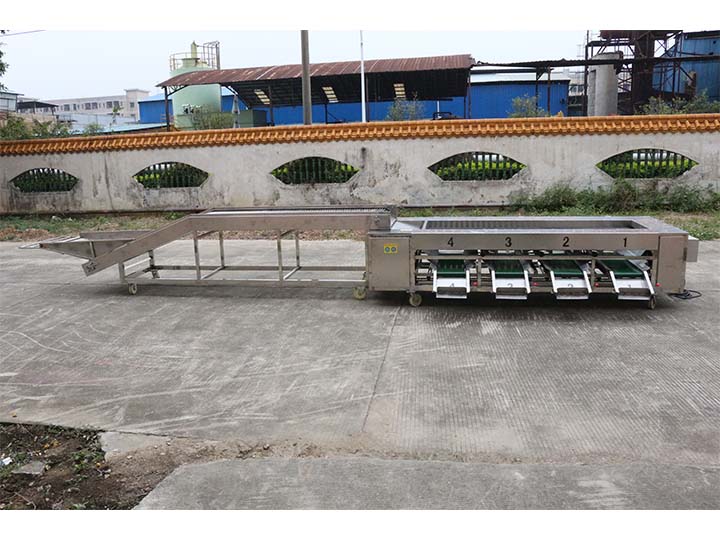 Features of garlic sorting machine
This commercial garlic sorting can classify a variety of round materials. Such as potatoes, walnuts, hawthorn, apples, onions, and other round or oval materials.
The size of the grading can be customized.
Commercial garlic grader machinery is mainly composed of hoist and grading equipment, with a high degree of automation.
The conveyor belt of the machine adopts step-less speed regulation, which can freely control the speed of conveying garlic.
This drum-type fruit grading machine adopts bell-mouth sorting, which makes the sorting hole spacing more standardized.
The screening part of the drum adopts silica gel to directly contact the raw materials without damaging the materials.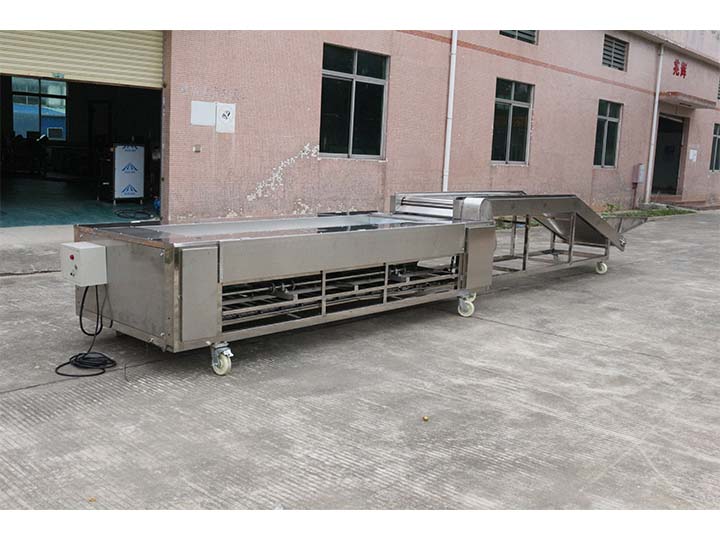 Commercial garlic grader machine parameters
| | |
| --- | --- |
| Model | SL-5 |
| Power | 1.1kw |
| Voltage | 380V |
| Capacity | 3-4t/h |
| Size | 8*1.4*0.8m |
Large capacity round garlic grading machine video