Chain-type peeling machine | Commercial garlic peeler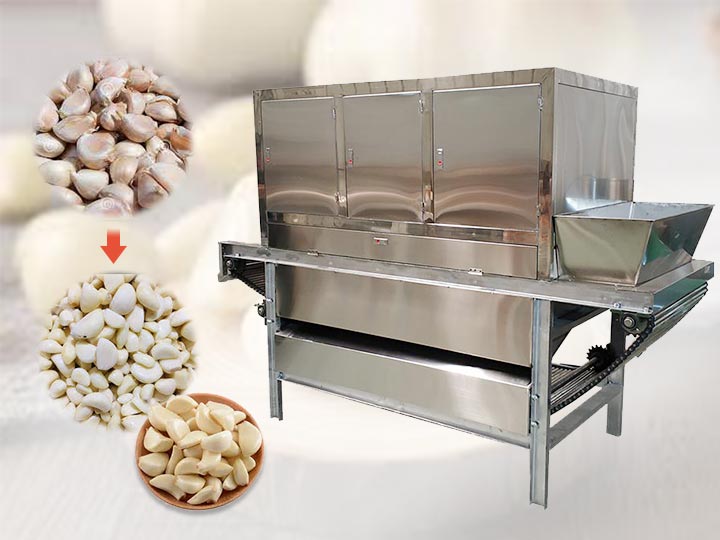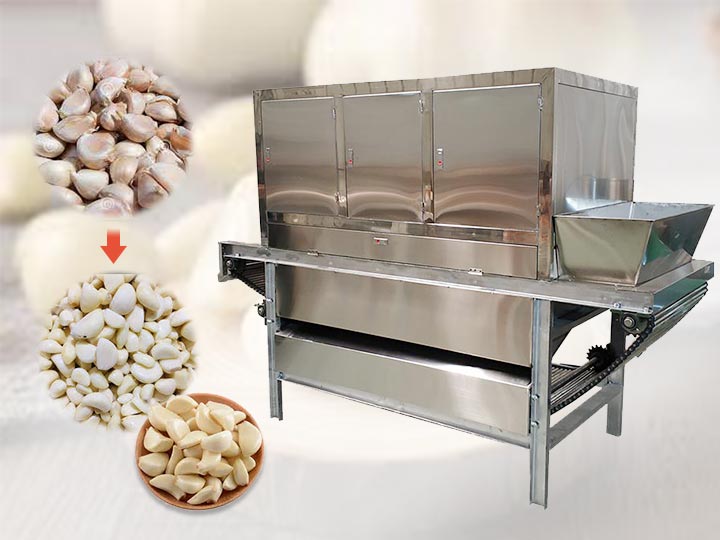 Introduction of chain-type peeling machine
The chain-type garlic peeling machine is powered by compressed air and adopts a bin-type peeling structure. A cyclone airflow is installed above the peeling bin. The garlic peeling enters the bin through the chain to realize the separation in the peeling garlic peel bin.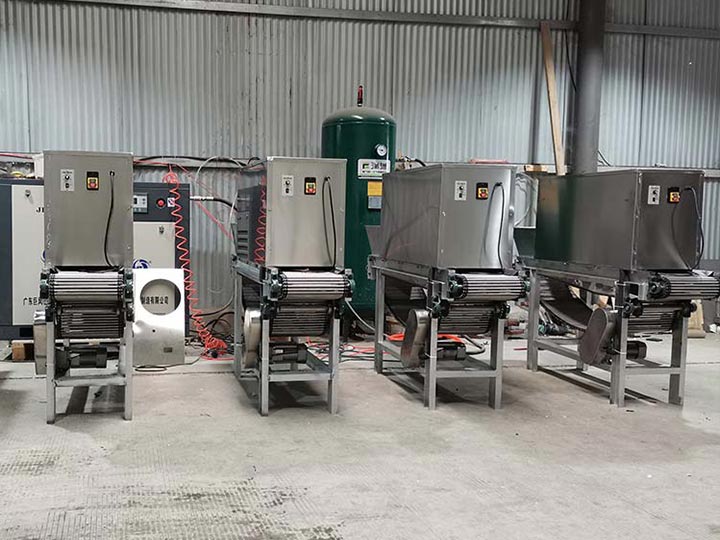 Characteristics of chain-type peeling machine
The garlic peeling rate is high, which can reach 95%.
Pneumatic peeling machine is more environmentally friendly, ensuring that the factory environment is not polluted.
There is no harm to the surface of garlic, and the garlic can be stored for a long time after peeling.
There is no requirement on the size of garlic cloves, and it can be peeled well regardless of the size.
The operation of the chain peeling machine is easy and it is convenient to take care of the machine.
Chain-type peeling machine details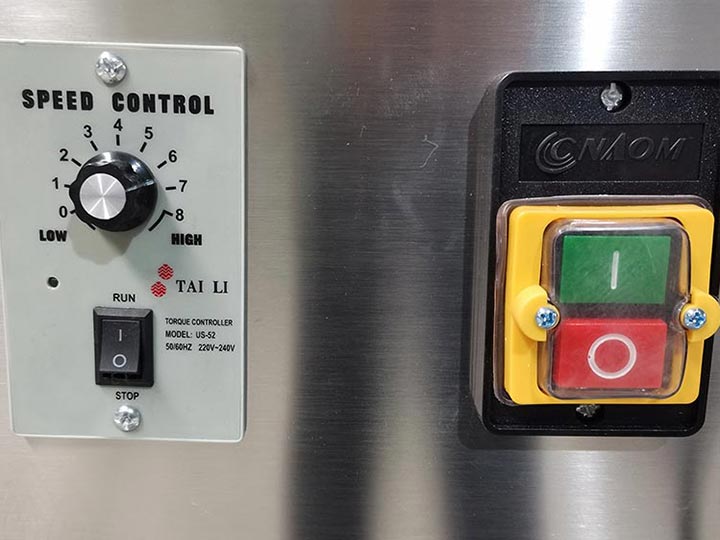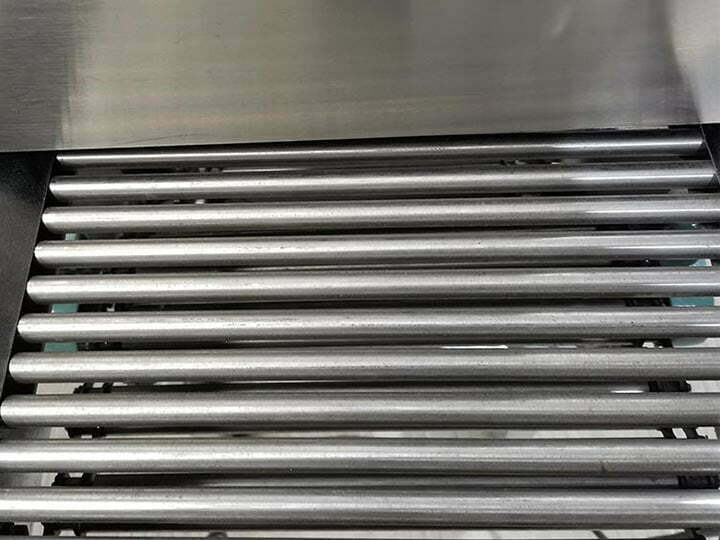 Video of the garlic peeler
Types and parameters of the garlic peeler
| | | | | | |
| --- | --- | --- | --- | --- | --- |
| Type | Voltage | Power | Size | Weight | Output |
| 200 | 110-220-380V | 1100W | 130*55*140CM | 150KG | 200kg/h |
| 400 | 110-220-380V | 1200W | 162*55*140CM | 250KG | 400kg/h |
| 600 | 110-220-380V | 1500W | 182*60*140CM | 350KG | 600kg/h |
| 1000 | 110-220-380V | 3000W | 280*98*170CM | 500KG | 1000kg/h |