Garlic harvesting machine is a walk-behind garlic harvester. The whole machine consists of a hand-held frame, a diesel engine, a garlic harvester, and other parts. This hand-held garlic harvester has high efficiency and can reach up to 15 mu per hour, which is a good helper to help harvest garlic. Also, the manual garlic harvesting machine also has the characteristics of compact structure, light and flexible operation, reliable use, etc.
Manaul garlic harvesting machine helps free up labor
For a long time, crops were harvested by hand. Harvesting crops by hand is labor-intensive and inefficient. In the entire crop production process, the labor in the harvesting process accounts for more than 1/3 of the whole process. The emergence and use of garlic harvester liberate human hands, improve harvesting efficiency, and has epoch-making significance for crop harvesting.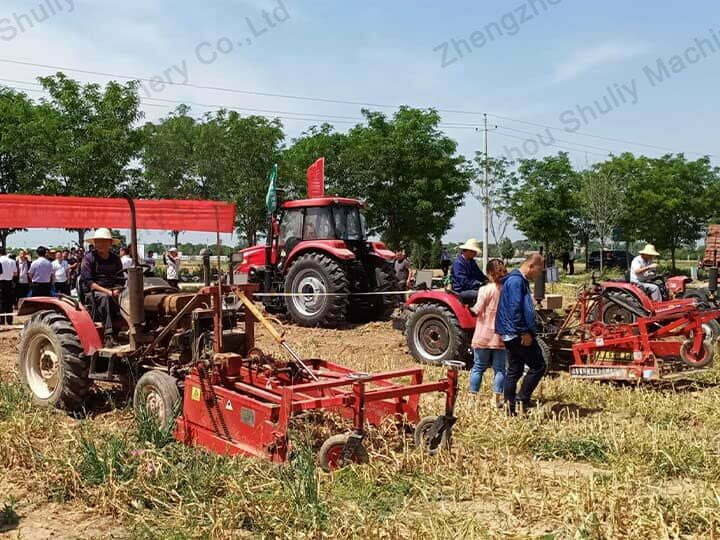 Main Features of garlic harvester
Excellent performance, good appearance, best quality;
High-working efficiency, lower breakage rate;
Light & quick running without vibration, no jamming;
Simple structure, has a long useful life.
It has good performance and high efficiency.
Garlic harvester machine has advantages of high harvesting efficiency, no damage to the skin, harvesting with the seedlings, brisk operation, no vibration, no grass clogging, fast soil leakage, simple structure, long service life, etc.
It mainly used for harvesting potatoes, garlic, sweet potatoes, carrots, peanuts and other underground rhizome crops.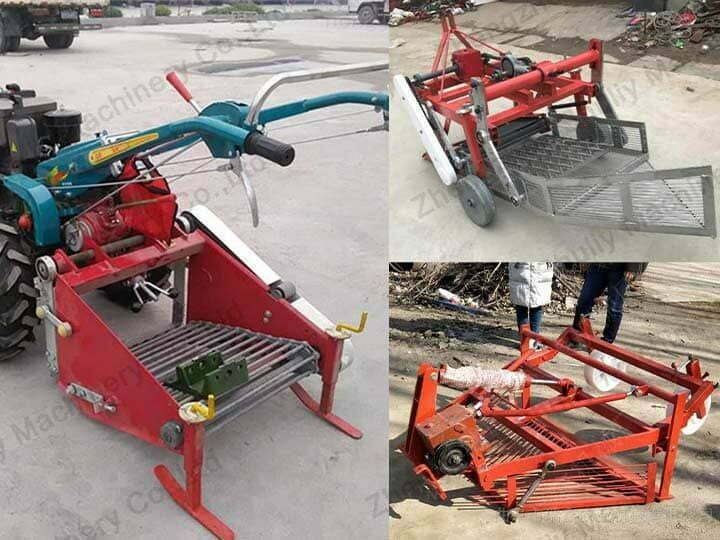 Advantages of garlic harvester machine
Garlic harvester machine for sale has the merits of high efficiency, lower breakage, running fast without trembling, and no blocking by the grasses. Moreover, the Single-row potato harvester machine structure is simple the operation lifetime is long, etc.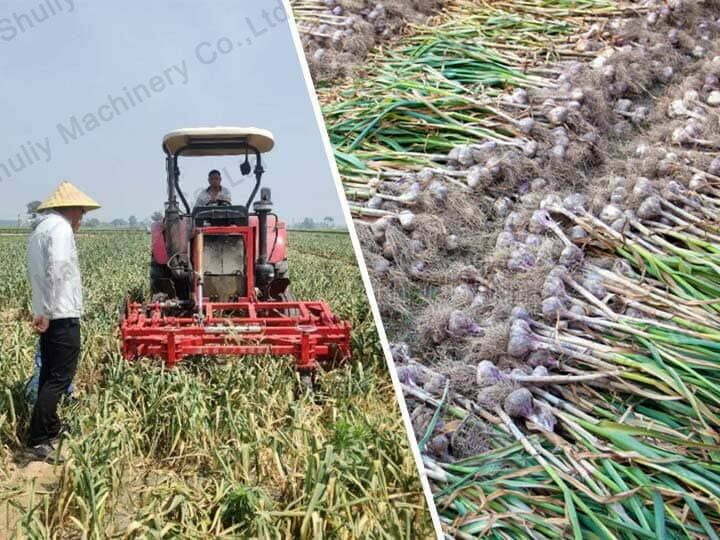 Garlic harvesting machine parameters
Model
4U-1
4U-1A
4UZ-1
4U-2
4U-2B
4U-3
line
single
single
single
double
double
Combined self-loader
line spacing (cm)
55-80
50-60
55-80
55-80
55-80
55-80
Capacity (mu/hr)
1-3
3-5
5-8
8-15
Weight(kg)
180
100
160
700
800
1200
Power (hp)
22-35
8-15
22-35
50-80
50-80
70-120
Working depth (cm)
25
20
25
25
25
25
Working width(m)
0.65
0.60
0.60
1.65
1.65
1.65
Ming agency rate(%)
≥96
Rate of broken skin(%)
≤2
Power output shaft speed(rpm)
560/1250
1000
560/1250
560
560
560
Machine size (cm)
180*100*98
90*70*70
120*100*75
230*220*100
280*220*100
330*390*310
Packing size(cm)
165*85*45
85*70*65
150*90*70
220*190*45
220*190*45
260*22