Garlic dehydrator machine is commonly known as a continuous food dehydrator or continuous belt dryer machine. Featured with high fast drying speed and even drying effect, the garlic drying machine is widely used in food, medicine, chemical, building materials, electronics, and other industries. The automatic garlic dryer machine is especially suitable for drying flakes, strips and granules materials with high moisture content but not high-temperature resistance, such as garlic slices, and garlic flakes.
Application scope of garlic drying machine
The automatic garlic dehydrator machine adopts the steel net conveyor for drying and sterilizing all kinds of food, including snack food, agricultural products, fish slice, sliced meat, bean products, instant noodles, fast food, dried fruit, tea, herbs, karaoke powder, fruit and vegetable in the form of granules, slice, strips, etc. The garlic slice dryer is usually for flow operation in various food processing lines. And as the conveyor is a mesh, the garlic flake dryer is widely used for drying regular or irregular materials.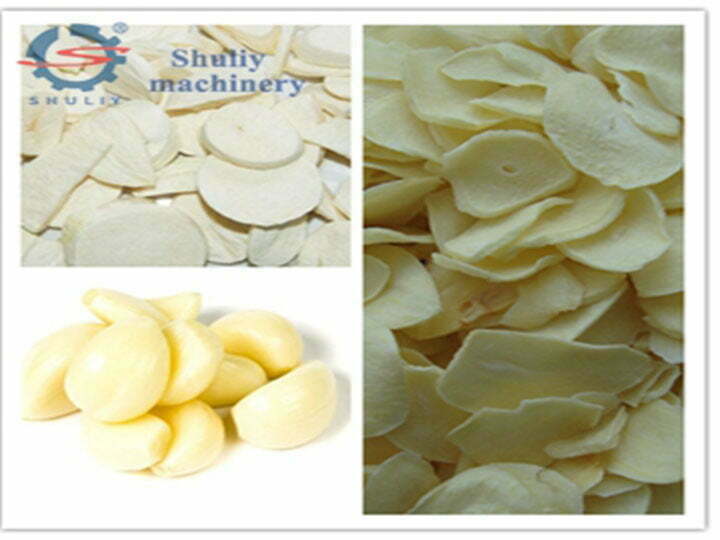 What are the outstanding advantages of an automatic garlic slice dryer?
The garlic dehydrator machine can be a multi-layer mesh belt type, with automatic temperature control, automatic material spreading, and continuous production.
The material in contact with the machine is all stainless steel, so the drying process is hygienic.
Garlic slice belt dryer is a newly developed type of equipment on the basis of traditional belt dryer, with high energy utilization efficiency.
Wide range of applications.

The garlic slice dryer is suitable for the dehydration and drying of various regional and seasonal vegetables and fruits. Such as garlic slices, pumpkin, konjac, white radish, yam, bamboo shoots, etc.

Available customization services to meet different processing needs according to different investments.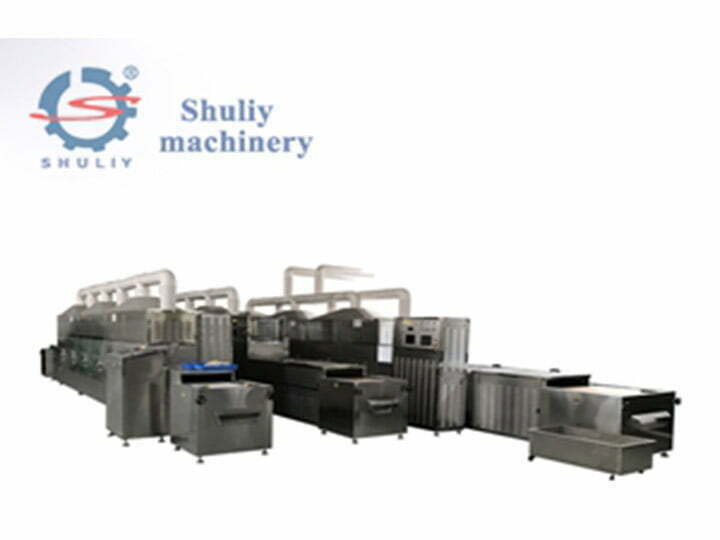 Garlic dehydrator machine structural features
The main principle of the garlic drying machine is to evenly spread the material on the mesh belt. The mesh belt adopts a 12-60 mesh steel mesh belt, which is dragged and moved in the dryer by the transmission device, and the hot air flows through the materials. The length of the hot air belt dryer machine is composed of standard sections. In order to save space, the continuous garlic dryer machine can be made into a multi-layer type. The common ones are two compartments, three layers, two compartments, and five layers, the length is 6-40m, and the effective width is 0.6-3.0m.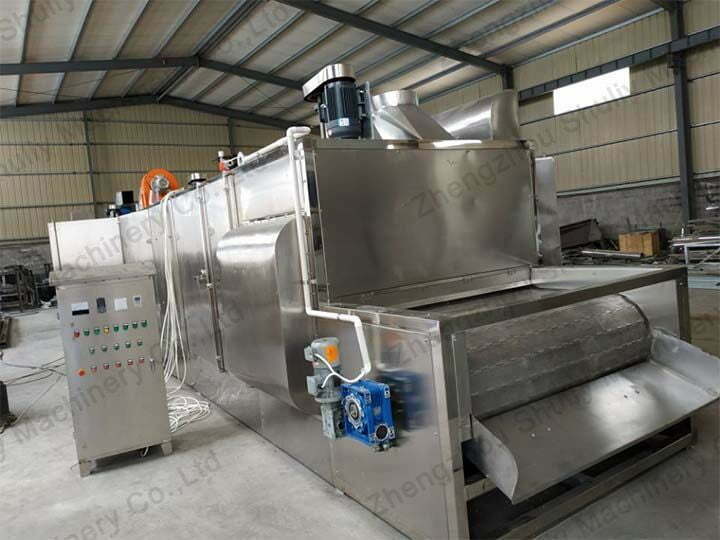 Another type of garlic dehydration machine
The following is another type of industrial garlic drying oven, with a number of trolleys and trays for batch drying.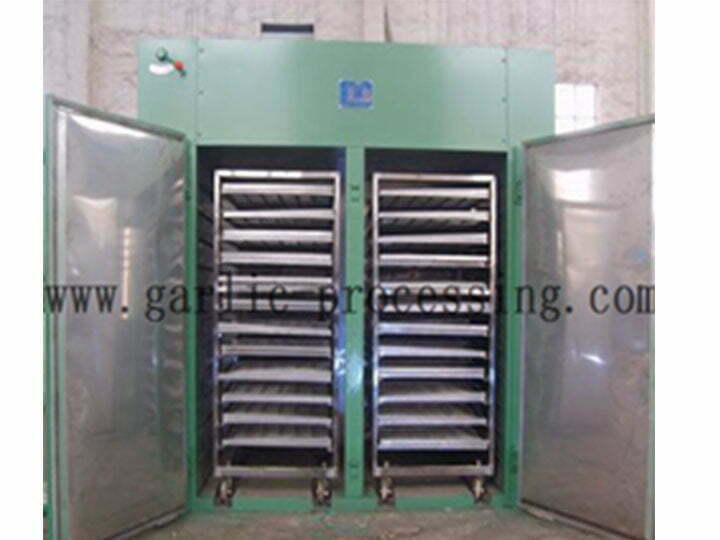 Specification
| | | | | |
| --- | --- | --- | --- | --- |
| Model | Outer size(m) | Net belt width(m) | Motor Power(KW) | Power supply |
| GRT-1.2-8 | 10*1.5*2.6 | 1.2 | 8.8 | 380V/50HZ |
| GRT-1.2-10 | 12*1.5*4.6 | 1.2 | 11 | 380V/50HZ |
| GRT-1.6-8 | 10*2.3*2.6 | 1.6 | 12 | 380V/50HZ |
| GRT-1.6-10 | 12*2.3*4.6 | 1.6 | 15 | 380V/50HZ |
| GRT-2-8 | 10*2.7*2.6 | 2 | 16 | 380V/50HZ |
| GRT-2-10 | 12*2.7*4.6 | 2 | 20 | 380V/50HZ |
The above chart presents 6 of our garlic dehydrator machine models. The belt width and length can be customized according to customers' need.
Related garlic processing equipment