A garlic peeling machine is designed to peel the garlic cloves with high efficiency, often used in the garlic peeling processing line. The dry garlic peeling machine uses compressed air as the production power and generates strong cyclone eddy currents to remove garlic skins naturally. As the effect of manual thin peeling is very limited, and the traditional wet peeling has great drawbacks, the new-design dry garlic skin peeler is a great solution for garlic peeling. Through the control of electricity and gas, the feeding, peeling and discharging of garlic can be automatically completed. The garlic peeling machine adopts compressed air to peel without damage to garlic, and the peeling rate reaches 98%, convenient for long-term storage. As a garlic peeling machine manufacturer, our company has designed, produced, and delivered the machine to a large number of countries. The machine is popular in the market, especially in restaurants, canteens, food processing workshops, snack food factories, vegetable processing plants, seasoning processing plant equipment, etc.
Features of dry garlic peeling machine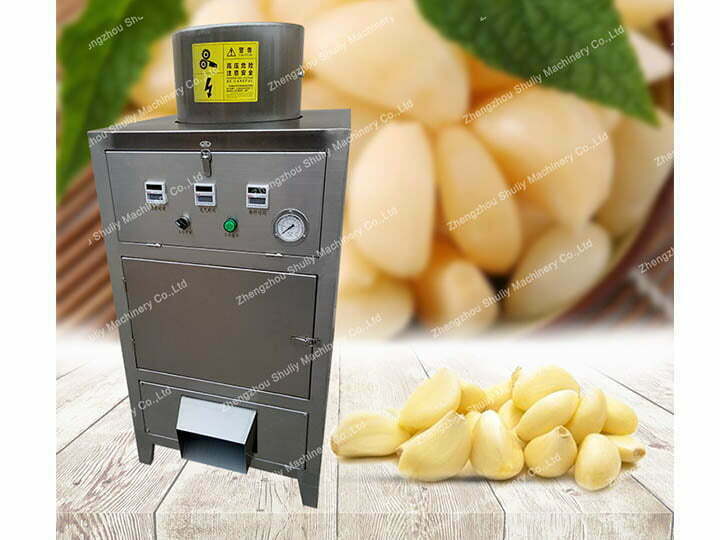 As an experienced garlic peeling machine manufacturer, we make garlic skin remover machines with outstanding advantages.
High degree of automation. One person can operate multiple machines at the same time;
High garlic removal rate. The garlic clove peeling machine reaches as high as 98%;
Environment-friendly. The working process does not use water and does not pollute the environment;
Suitable for garlic of different sizes. During the peeling process of garlic, it is not limited by the size of the garlic cloves and can be processed without sorting;
Stable performance, safe, easy to operate and maintain.
Hygienic and food safety. The machine material is food-grade stainless steel, which ensures the food safety and easy cleaning.
Wide application. Apart from garlic, the machine can also be used to peel onions, cashew nut kernels, chestnut kernels, etc.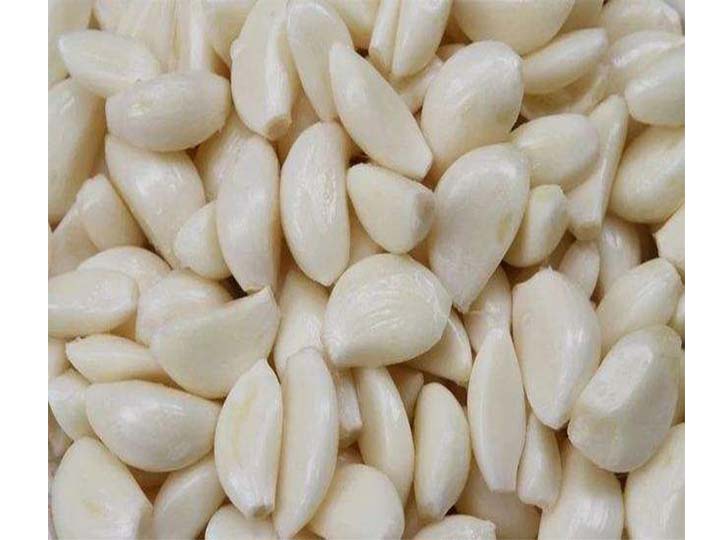 Dry garlic peeling machine video
Components of garlic peel remover machine
Garlic peeling machine offered by Shuliy Machinery, an expert garlic peeling machine manufacturer, mainly consists of power unit, clove breaking system, peeling system, garlic, peel separation device and screening device. It is paired with an air compressor in operation.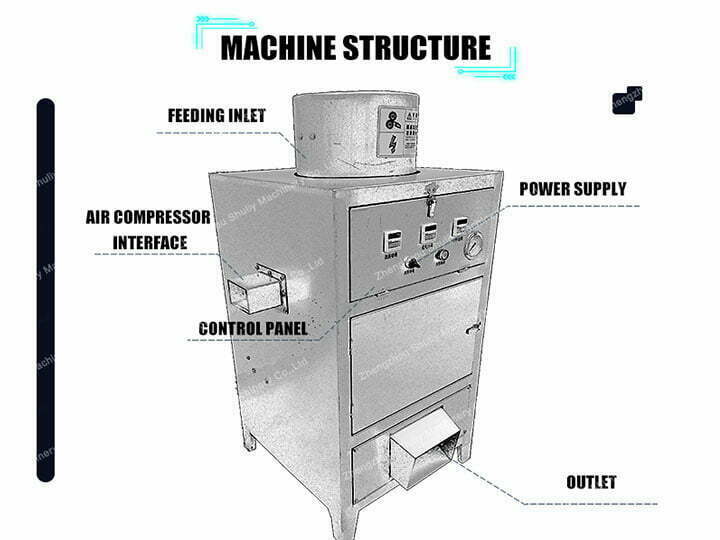 Parameters of garlic peeling machine
| | | | |
| --- | --- | --- | --- |
| Model | TZ-100 | TZ-200 | TZ-300 |
| Dimension | 60*60*125cm | 60*90*175cm | 90*90*165cm |
| Weight | 70kg | 110kg | 170kg |
| Power | 1.6KW/220V/50HZ | 3.2KW/220V/50HZ | 4.7KW/220V/50HZ |
| Capacity | 100-150kg/h | 180-280kg/h | 280-400kg/h |
| Threshing Performance | 95-98% | 95-98% | 95-98% |
Shuliy Machinery offers a series of garlic clove peeling machines with different outputs to meet the demands of small and medium outputs. The machine voltage, output, size, materials, etc. can be customized based on special needs.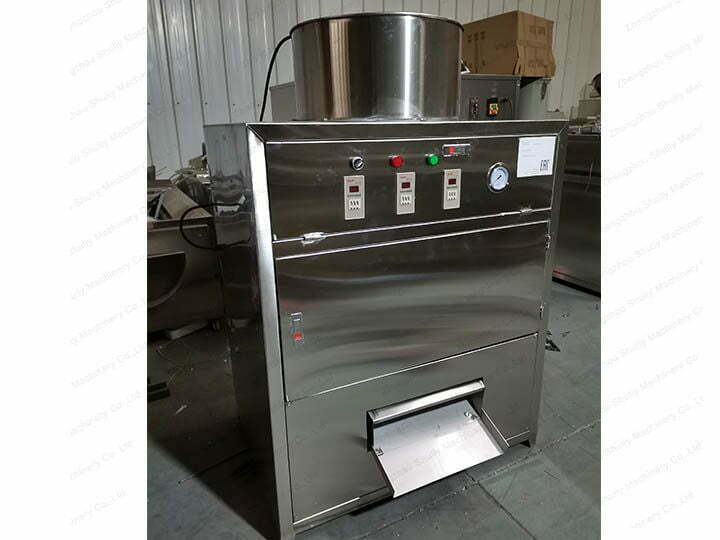 Large-output dry garlic skin peeler
Apart from small scale garlic peeling machine, we also offer chain type garlic skin remover machine with large outputs reaching up to 1000kg/h or more.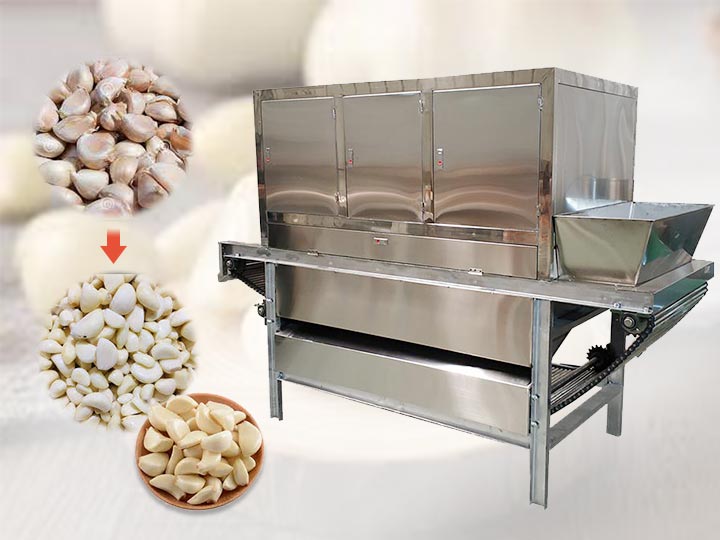 The benefits of eating garlic
Sterilization
Garlic contains allicin, the ability of sterilization is more than penicillin calendar's harm, it can effectively kill staphylococcus, meningitis, pneumonia, streptococcus pneumonia, and diphtheria, dysentery, typhoid, bacteria and Vibrio cholera, and so on. The garlic has the function of restraining and kill. Pay attention to eating raw garlic is better than the cooked.
Garlic is good for blood circulation, which is important for erectile function. In addition, garlic can also nourish the kidney and improve sperm quality.
Anti-cancer effect
Sulfur compounds in garlic can promote the intestinal produces an enzyme, by strengthening the body's immune ability, blocking lipid peroxide formation and resistant mutation, avoid the transformation of normal cells into cancer cells, at the same time, the selenium content of garlic can kill cancer cells, thus reduce cancer incidence of a disease.
Garlic peeling machine manufacturer's services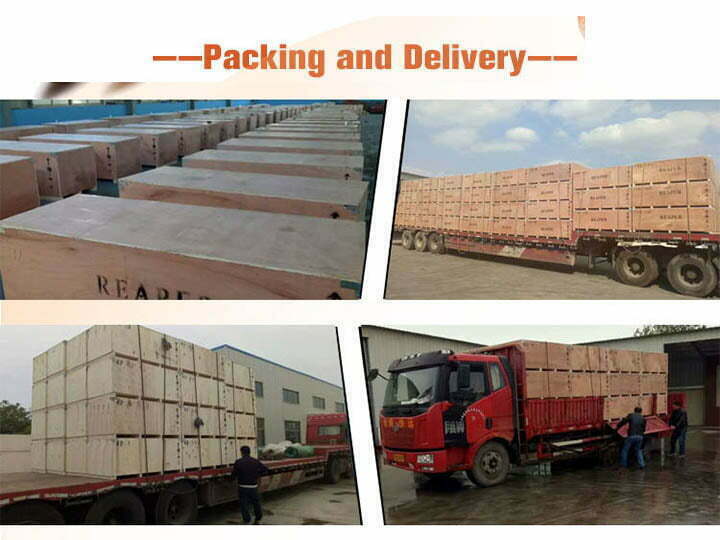 Shuliy Machinery designs and manufactures equipment and the machine has one year warranty. In terms of after-sales services, we packed the machine in wooden packages, and inspect all machines prior to dispatch. Engineers available for overseas machinery service. 24-hour technical support and user manual etc. are also available. Our quality guaranteed product and comprehensive services brought us great feedback from global customers.