Garlic drying machine
Introduction: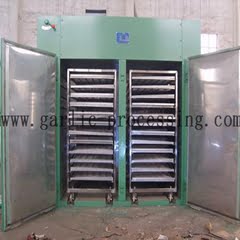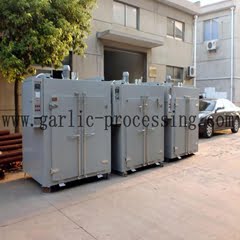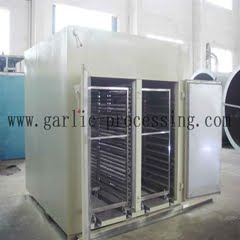 Garlic drying machine is a commonly used continuous drying equipment, and it can be widely used in chemical, food, medicine, building materials, electronics and other industries. It is especially suitable for the drying of strip and granular materials with good ventilation.
Features:
The main principle of garlic drying machine is to evenly spread the material on the mesh belt. The mesh belt adopts a 12-60 mesh steel mesh belt, which is dragged and moved in the dryer by the transmission device, and the hot air flows through the materials. The length of the Garlic drying machine is composed of standard sections. In order to save the space, the dryer can be made into a multi-layer type. The common ones are two compartments, three layers, two compartments and five layers, the length is 6-40 m, and the effective width is 0.6-3.0 m.
Application: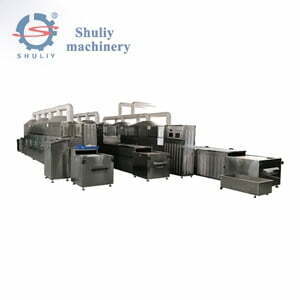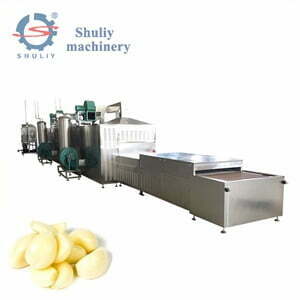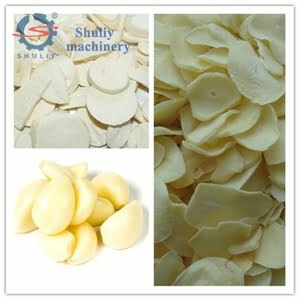 Garlic drying machine is used of steel net work as a transport carrier material for continuous drying equipment for drying and sterilizing all kinds of food—snack food, agricultural products, fish slice, slice dried meat, bean products, instant noodles, fast food, dried fruit, tea, herbs, karaoke powder, fruit and vegetable in the form of powder, granules, slice, etc. It is usually for flow operation. And as the conveyor is a mesh, so it is widely used for drying the regular or irregular materials.
Specification:
| | | | | |
| --- | --- | --- | --- | --- |
| Model | Outer size(m) | Net belt width(m) | Motor Power(KW) | Power supply |
| GRT-1.2-8 | 10*1.5*2.6 | 1.2 | 8.8 | 380V/50HZ |
| GRT-1.2-10 | 12*1.5*4.6 | 1.2 | 11 | 380V/50HZ |
| GRT-1.6-8 | 10*2.3*2.6 | 1.6 | 12 | 380V/50HZ |
| GRT-1.6-10 | 12*2.3*4.6 | 1.6 | 15 | 380V/50HZ |
| GRT-2-8 | 10*2.7*2.6 | 2 | 16 | 380V/50HZ |
| GRT-2-10 | 12*2.7*4.6 | 2 | 20 | 380V/50HZ |