1. Before using the garlic peeling machine, make sure the firmware tightened, the rotating parts flexible, and there is enough oil in the bearings, and the peeling machine stably placed. In order to ensure the safety of the operator, the motor enclosure must use ground connection (the motor enclosure should be reliably connected to the ground connector).
2.Turn the garlic peeling machine several times before power supply. If there is crash sound, find out the reason and power again.
3.Choose the suitable sieve net according to the garlic kernel size.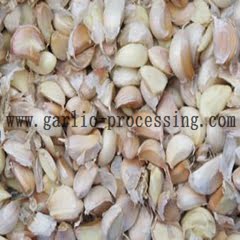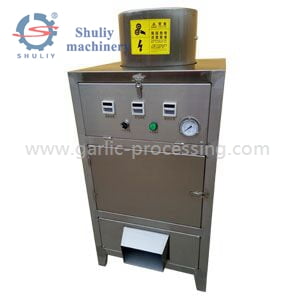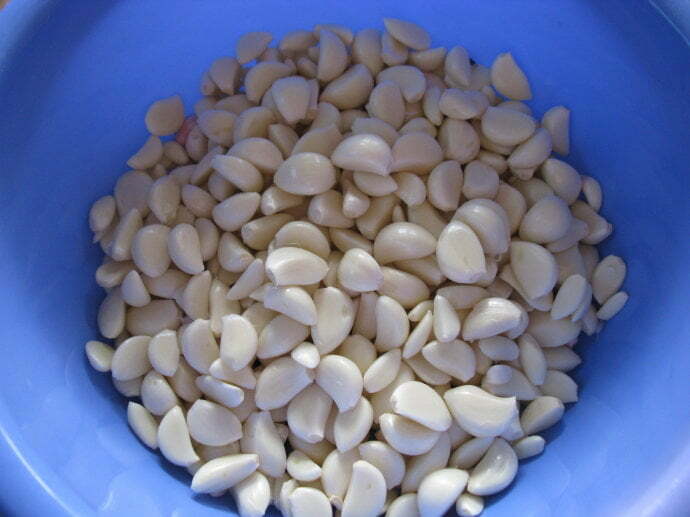 4.After energizing, the rotor should be tested and make sure the rotor is rotating in correctly. After the motor starts, the direction of the rotor should be in consistent with direction marked on the machine. Pour peanuts into the hopper quantitatively, uniformly and continuously after the motor idling for a few minutes without any abnormal sound and the operation is normal and stable.
5.The solution to increase the number of garlic shelling is to move the motor downward so as to tighten the fan belt then increase the air volume.
6.When peeling, garlic kernel should be feeding in uniformly and properly, and iron scraps, stones and other sundries are not allowed to be mingled in, so as to avoid garlic cloves breaking or causing mechanical accidents. Open the exit switch when the sieve is covered with garlic cloves.
7. After use, before you storage the garlic peeling machine, it should be clean of dust, dirt and internal residual grain and other sundry, then wash all parts of the bearing with diesel, then let it dry after coated with butter, then paint the painted parts, and let dry. After that, cover the machine, and store it in dry warehouse. The belt should be removed and hung on the insolent wall.