The garlic separator replaces the manual hand flaps of the workers, which saves a lot of labor time and can better divide the garlic into 4 grades. The quality of the processed garlic petals is completely in line with the sowing requirements. The machine has low breakage rate, reasonable price and efficiency. High, easy to operate, light weight, free to move, reliable, durable and so on.
What is a garlic separator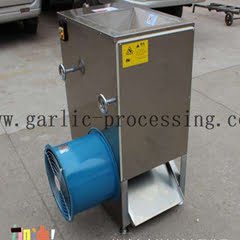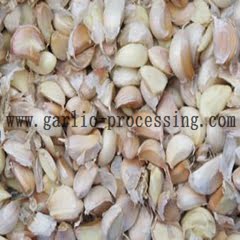 The garlic separator is powered by a motor. During the processing, the belt pulley shifting drive drives the flat spindle of the silicone plate to rotate. The garlic head is instantaneously centrifuged in the silicone plate and the upper silicone taper plate to realize the splitting of the garlic head. It is separated from the silica gel taper to obtain the best splitting effect, and the splitting rate can reach over 95%. The external fan can separate and recover the garlic skin and rod during processing. The machine has compact structure, stable performance, time and power saving, high efficiency, low damage and convenient use and maintenance.
What is the advantage of garlic separation?
1. Large output and high production efficiency.
2, garlic damage rate is low.
3, the garlic split rate is ≥95%.
4, can adjust the design, according to the size of the garlic can adjust the gap between the flat silicone disc and the tapered silicone disc to achieve the best splitting effect.
5, built-in fan, body design, stable performance, easy to move, easy to use and maintain.