Features of Garlic Peeling Machine
Automatic Garlic Peeling Machine is used for peeling garlic cloves. It adopts pneumatic principle, which will not damage the garlic after peeling the skin. Garlic Peeling Machine can peel the garlic skin completely in a dry way, so there is no need to put the garlic in the water before peeling. The peeling rate could up to 95%. The garlic peeling machine can be used in food processing factory, restaurant etc.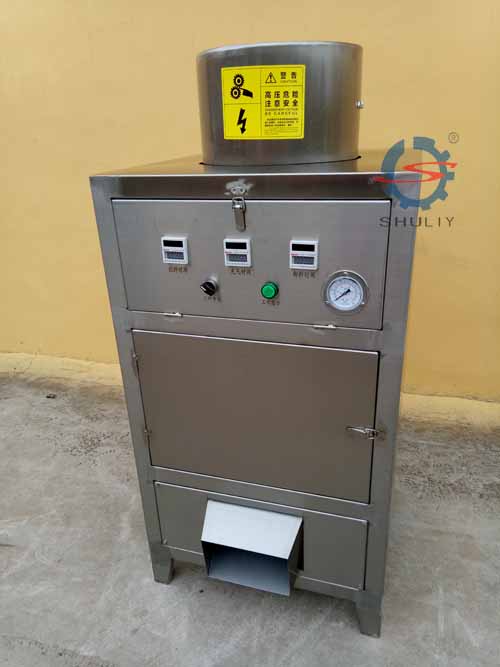 The garlic peeling machine uses dry peeling method.
The machine uses dry pneumatic principle and needs air compressor matching it to achieve the peeling work.
It has low energy consumption and non-pollution and is damage-free.
The peeled garlic clove conforms to the hygiene standards.
The special design makes sure that the garlic is no any friction with the blade during peeling. So you could get the garlic in good condition, low breakage, smooth surface, non-pollution.
It is equipped with Auto-temperature control and conveying material, and the garlic could be stored for longtime.
Full automatic line with drying, peeling, practical and economical, high production efficiency.
And it is easy to keep maintenance, low failure rate etc.
High automatic, one person for several machines, steady performance, practical, safe and easy to operate.