For the application of garlic separator, the motor is used as power. In the processing process, through the transmission of triangular belt, the main shaft of the silicon flat plate is driven to rotate, and the garlic is flexibly squeezed and rubbed in the interval between the silicon flat plate and its upper silicon cone disk, which simulates the manual splitting effect.By adjusting the distance between the silicon flat plate and the silicon cone plate, the better separation effect can be achieved, and the division rate can reach more than 95%.The built-in fan can separate and recover the processing of the garlic rod, so for such a good quality of garlic separation machine features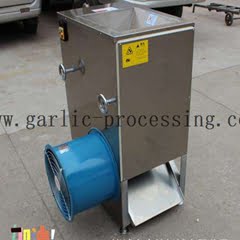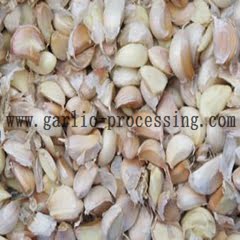 Product features:
1. The product is made of quality food grade silica gel, which has the properties of high elasticity, tensile resistance, wearability and fatigue resistance.
2. Stable performance, high garlic clove rate and low damage rate;
3. Compact structure and small footprint
4. Garlic separator is time-saving and power-saving, with high production efficiency.
5. Easy to use and maintain and low fault rate.
The above is an overview of the application features of garlic separation. In fact, there are many more. If you have any requirements, please contact our professional staff directly.