Brief introduction of Shuliy garlic machine
In the harvesting season of garlic, most of the garlic farmers will be very busy for garlic harvesting, garlic root cutting, garlic peeling, garlic separating, garlic grinding and garlic slicing and drying. The whole processing craft of garlic has a great effect on the profits of these garlic farmers. Therefore, to purchase the garlic machines with high quality and high efficiency is very important for good production of garlic.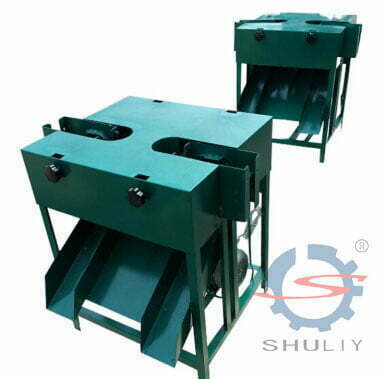 Our Shuliy machinery has manufactured all kinds of garlic processing machine with different models to support the garlic farmers' work. We are the professional manufacturer in garlic machines and we can provide the free service for helping the farmers to choose and even customize the machines according to the size of their land and the requirements of the output. The machine we sold has saved much time for harvesting garlic and garlic processing and greatly increased the profits of the farmers.
Automatic garlic root cutting machine for sale
Garlic Root Cutting Machine Description: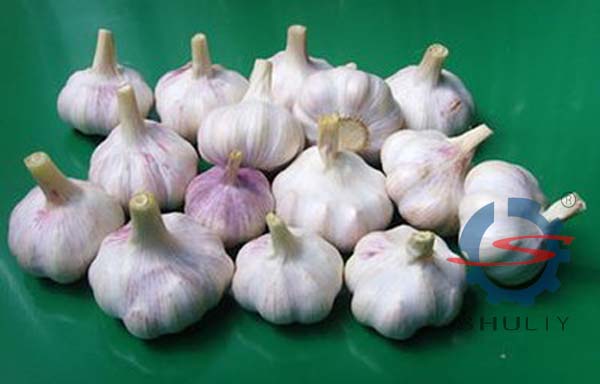 Shuliy garlic root cutting machine is used to cut the garlic root, which can cut the garlic root into flat. It also can cut the garlic stem and garlic leaf at the same time. The garlic root cutter machine is used for cutting fresh or dry garlic's root. It has the main functions of automatic feeding and automatic cutting roots. Automatic stainless steel garlic leaf and root cutting machine is special designed for cutting the leaf and root of fresh garlic and sun dried garlic. But you need to put the garlic into the machine by hand, one by one, it's very suitable for field working.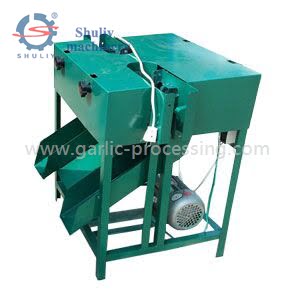 No damage of the garlic and can remove the stem and leaf is main features of garlic cutting machine, which is special designed for cutting garlic stem and root. It's very suitable for field working with easy operation and high efficiency. The depth of cutting can be adjusted automatically according to the different size of garlic. If experienced worker to operate this machine, hourly capacity can reach up 1000kg. Besides, we also have large capacity garlic processing line to process the garlic.
Advantage of high efficiency garlic root cutter:
Automatic separate the garlic and garlic cutting processing.
Small in size, low demands on workshop.
3.Easy to clean and maintain.
Rational construction and easy to operate.
5.None damage to the garlic, 95% integrity.